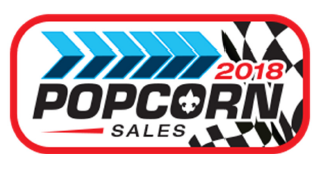 The Annual Popcorn Sale is a Unit Fundraiser sponsored by the North Florida Council.
The money raised from the Annual Popcorn Sale benefits both your unit, and Scouting throughout northeast Florida. The Unit earns 30% Commission Plus Prizes on face-to-face sales, and 50% Commission on online sales. The Popcorn Sale helps fund the Special Needs Scouting program, the Scouting in Subsidized Housing Communities program (ScoutReach) and assists in covering operating expenses and improvements at the St. Johns River Base at Echockotee and Camp Shands.

Sign up Your Unit to Sell / Unit to Sell Product Form (pdf)
Sign Up for Area Kickoff / Popcorn Service Area Kickoffs Form (pdf)
The K-Club

(For Scouts Who Sell $1,000 in Popcorn)
Each Scout who sells $1,000 in Popcorn will:
Receive a $25 Scout Shop Gift Card
Be invited to a VIP Event with the Jacksonville Icemen Hockey Team
Be entered into weekly drawings for a LEGO Technic Black Champion Racer Set (Scouts MUST submit a form)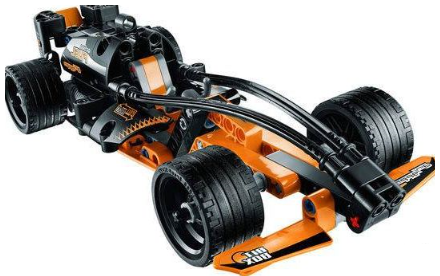 Enter K-Club Weekly Drawing / K-Club Weekly Drawing Form (pdf)
Blitz Weekend Patches
Blitz Weekends are an opportunity for Units to go out into communities and do door-to-door sales, both Take Order and Show and Deliver. Scouts who participate in one of the Blitz Weekend will receive a ½ Patch. Scouts who participate in BOTH Blitz Weekends will receive both halves of the Patch. For Blitz Weekends, Show and Sell and Online Sales do not count.
Blitz Weekend Dates: August 24-26 and September 28-30.
Enter Unit Information for FIRST Blitz Weekend / FIRST Blitz Weekend Form (pdf)
Enter Unit Information for SECOND Blitz Weekend / SECOND Blitz Weekend Form (pdf)
To order popcorn and prizes for your unit, please do so using the Popcorn System at https://scouting.trails-end.com. There are hard copy forms for you to utilize to make notes, but we ask for the official order to be placed in the Popcorn System.
Important Popcorn Dates
July 28
Metro Jacksonville Kickoff/Training
August 4
Gainesville/Ocala/Lake City Kickoff/Training
August 9
Deadline for Units to Submit their First Orders (S&S)
August 24
Sale Begins
August 23-24
First Order Product Distribution Metro Jacksonville
August 24
First Order Product Distribution Gainesville/Ocala/Lake City/Palatka
August 24-26
Popcorn Blitz Weekend #1
September 28-30
Popcorn Blitz Weekend #2
October 25
Deadline for Units to Submit their Second Orders (TO)
November 8,9,10
Second Order Product Distribution (Check with your DE)
December 7
Popcorn Payment Due to Council