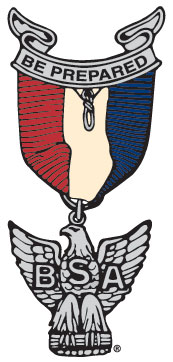 Congratulations to our 2017 Eagle Scouts. The North Florida Council had one of our highest totals of 272 Eagle Scouts in 2017.

To honor our 2017 Eagle Scouts, the Rotary Club of Jacksonville will host a luncheon on March 12, 2018 at the Omni Hotel, downtown Jacksonville. All 2017 Eagle Scouts and one guest are invited to attend. Additional guests are welcome for a fee of $28 per person.
Pre-Registration for the Rotary Eagle Lunch is required. Please contact Robin Troup at robin.troup@scouting.org / 904-265-3802


An article will appear in the Florida Times-Union newspaper shortly after the luncheon and will list all of the 2017 Eagle Scouts.
Once again a poster will be created by O'Steen Volkswagon-Volvo for each 2017 Eagle Scout. 2017 Eagle Scouts can pick up a poster about a week after the luncheon at the Scout Service Center or contact their Scoutmaster or District Executive.

2016 Class of Eagle Scouts Article
2016 Class of Eagle Scouts Poster

Our 2018 Eagle Scouts are invited to attend the Luncheon scheduled for March 11, 2019.
This will once again be at the Omni Hotel.