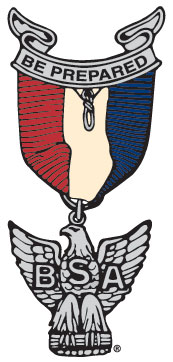 Congratulations to our 2018 Eagle Scouts.

To honor our 2018 Eagle Scouts, the Rotary Club of Jacksonville will host a luncheon on March 11, 2019 at the Omni Hotel, downtown Jacksonville. All 2018 Eagle Scouts and one guest are invited to attend. Additional guests are welcome for a fee of $28 per person.
Pre-Registration for the Rotary Eagle Lunch is required. Please contact Robin Troup at robin.troup@scouting.org / 904-265-3802
An article will appear in the Florida Times-Union newspaper on Saturday, March 16, 2019 (page E8) and Sunday, March 17, 2019 (page A12) with a list of the 2018 Eagle Scouts.
Once again a poster will be created by O'Steen Volkswagon-Volvo for each 2018 Eagle Scout. 2018 Eagle Scouts can pick up a poster mid-April at the Scout Service Center or contact their Scoutmaster or District Executive.
Photo Gallery of this year's luncheon
Poster featuring the 2018 Eagle Scouts