Council Annual Popcorn Campaign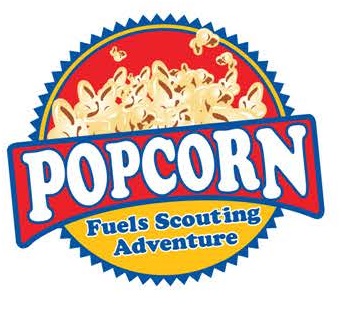 The Council Annual Popcorn Sale is one of two Council sponsored fundraisers. The Popcorn Sale is great way for Units to fund their annual program plan. The Popcorn Sale also helps fund Special Needs Scouting, Scouting in Subsidized Housing Communities, and funds projects at Camp Shands and the St. Johns River Base at Echockotee.
Every Scout who sells $1,000 of Popcorn earns a FREE Uniform or $75 Gift Card to the Jacksonville Scout Shop.

Everything you need to know to conduct a successful Unit Popcorn Sale is in the Unit Kernel Guidebook below:
Important Popcorn Dates:
Unit Show and Sell Order Due: September 5 - Unit S&S Order Form
Unit Show and Sell Pickup: Jax - Sept. 18 & 19 / Gainesville - Sept. 19
Sale Starts: September 19
Blitz Day: September 20 - Blitz Day Report
Unit Take Orders Due: November 7 - Unit Take Order Form
Unit Take Order Pickup: November 21 OR 22 (Check with your DE)
Payment Due to Council: December 5